Manufacturers of Quality UHMW and Other Polymer Sheets Since 2002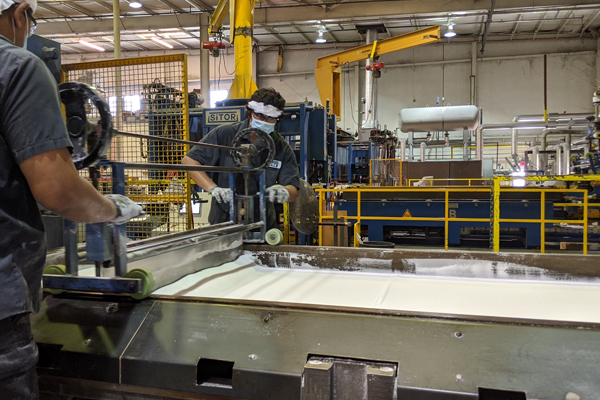 Since 2002, we have been manufacturing UHMW from our 50,000-square-foot facility in Florida. The plant is home to state-of-the-art sheet molding equipment that is capable of blending and compressing a wide range of polymers into sheets.
We operate 24 hours a day, seven days a week producing our durable Duro-Glide® UHMW-PE Colored Virgin sheets, as well as Duro-Glide® Enhanced UHMW sheets made with special additives for added performance for your toughest applications.  All of these formulations are available in a wide array of colors. Our specially blended Enhanced UHMW sheet options include glass-filled, antistatic, antimicrobial, and high-temperature resistance. Custom formulations are also available upon request.  Our Reprocessed (recycled) UHMW sheets are also incredibly popular for non-FDA general use when color is not an issue.
We have high-speed mixers utilizing dry and liquid formulations which allows us to compound unique UHMW blends for virtually every application.  With our in-house laboratory and technical support staff at your disposal, we can serve all of your polymer needs.
Backed by our ISO 9001:2015 certification, we are committed to providing you with world-class service and continuous improvements in polymer sheet manufacturing. Contact us today to learn more about how we can assist you!